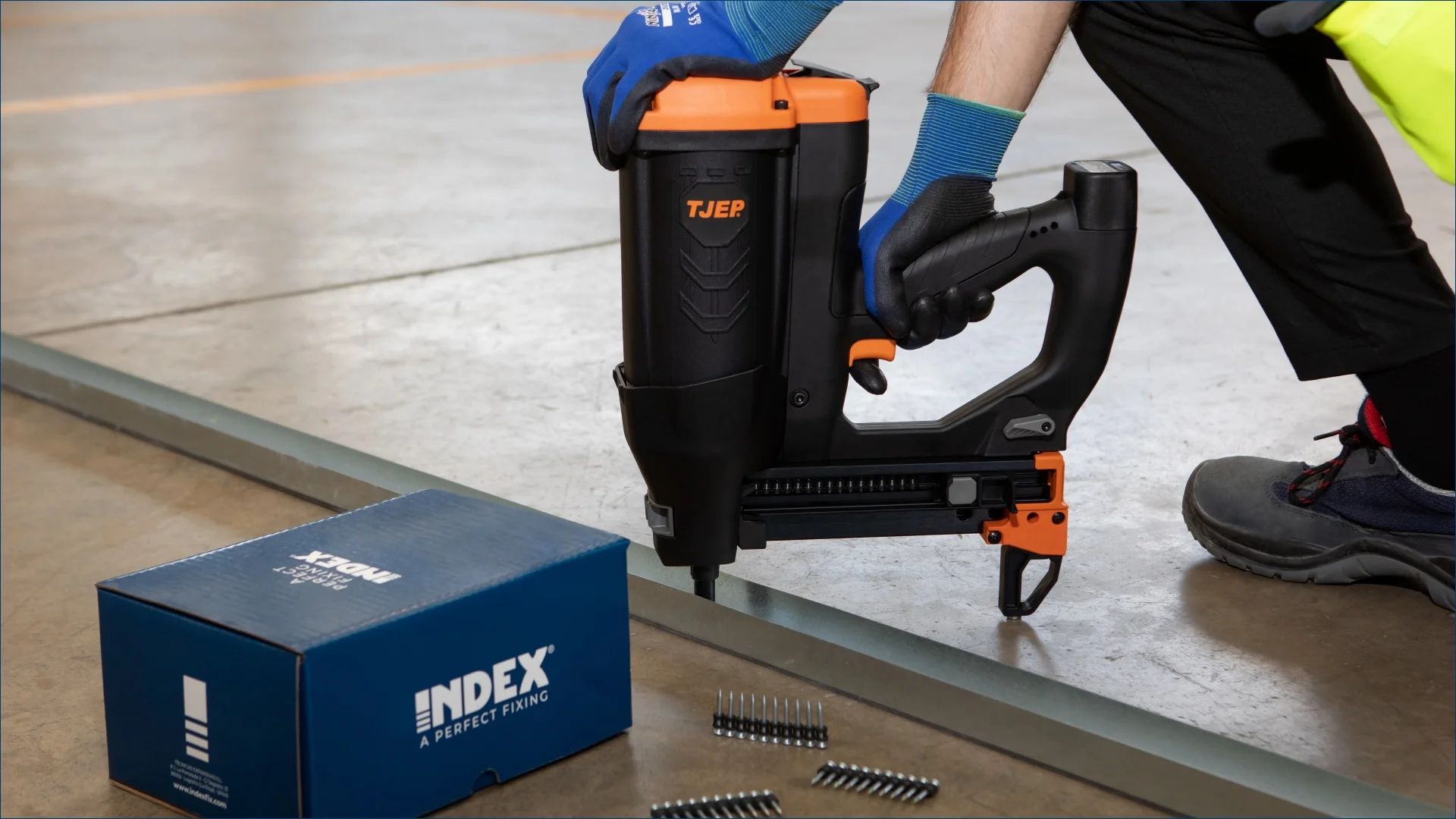 Direct fixing
Reduced working time
Greater productivity
Increased safety
See the full range
What is direct fixing?
Direct fixing enables precise, reliable installation and also saves time due to its rapid application. Gas-actuated direct fixing allows instant, fast, autonomous fixing. The system is ideal for jobs that require strength and power when working with materials such as concrete, aerated concrete, hardwood or steel.
Advantages
Low cost. It takes less time to complete installations.
Ergonomic. The light-weight gun offers good grip.
Speed.
Automatic reloading procedure.
High-capacity lithium battery
Light, comfortable and easy to use. Weighs 3.8 kg
Adjustable penetration depth
Barrel for electrical applications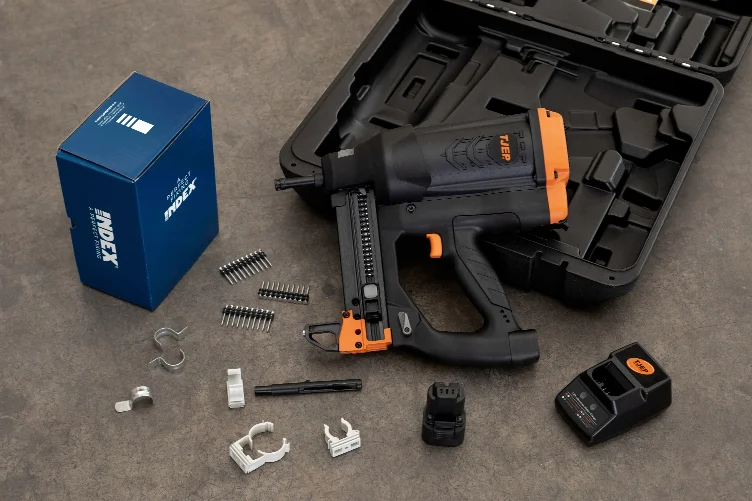 Characteristics and advantages of direct fixing
Fixing to concrete and steel
Nail depth control
Faster, cleaner jobs
No cables
Integrated safety systems
Guns supplied with full case
Ease of use
Great trigger autonomy
No need for prior drilling, speeding up the process
Low recoil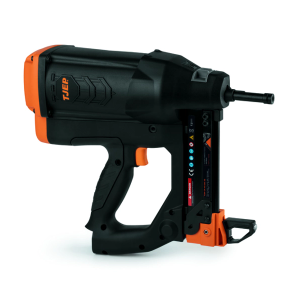 FG-GUN
Semi-automatic, gas-actuated, cordless nail gun for dry partitions.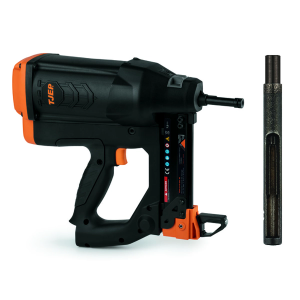 FG-GUNEL
Semiautomatic, wireless, gas-actuated nail gun for electricians
Direct fixing using a gas-actuated nail gun is simple: once the gas has been charged, just position the tip of the gun on the surface and pull the trigger.
Upon squeezing the trigger, unless the safety system is activated, a spark ignites the gas in the combustion chamber. The battery, included in the case, then activates a fan that extracts the combustion gases.
Related products
Applications
Installation of channels and angles for laminated plaster panels.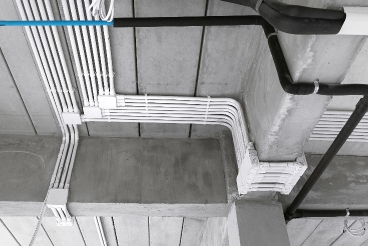 Fixing of meshes and technical fabrics on concrete wall.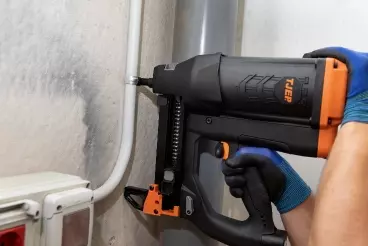 Fitting of electrical installations to the ceiling or the wall.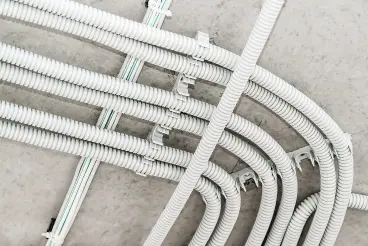 Fitting of corrugated tubes with clamp to the floor, wall and ceiling.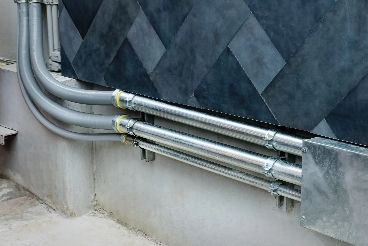 Fitting of rigid tubes to flat surfaces (wall, ceiling, etc.).
Materials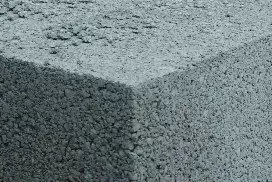 concrete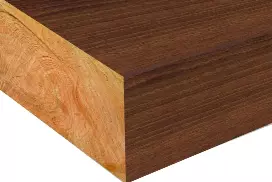 Hardwood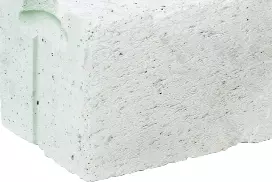 Aerated concrete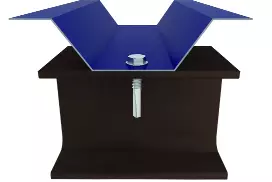 Sheet metal - heavy profile
Installation guide when using fixing tools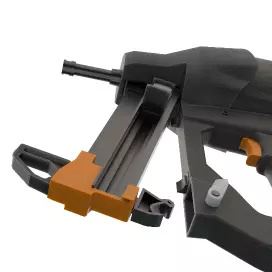 1. Insert nail magazine into the gun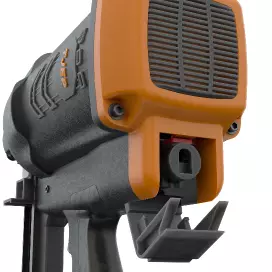 2. Insert the gas cartridge
3. Attach the battery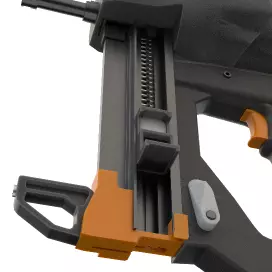 4. Load the nails in the magazine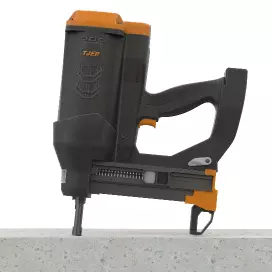 5. Point the gun downwards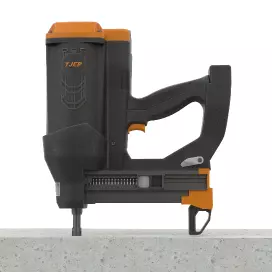 6. Press the gun down against a flat surface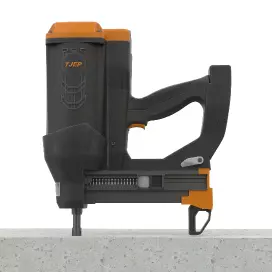 7. Squeeze the trigger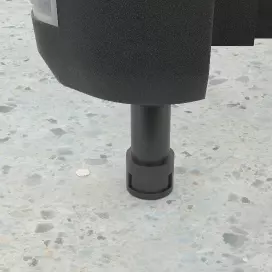 8. End result
Documentation
Declaration of Performance